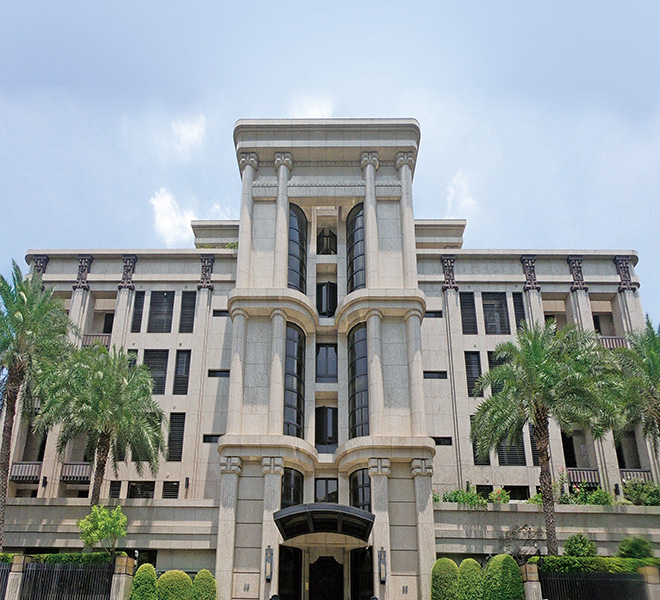 Architectural landmarks that use nature as guidelines
Tianmu Park has a long stretch of greenery, and it is on the shore of the Southern Sulfur creek. "皇翔天母" introduces the organic architecture of architect master Frank Lloyd Wright to build it according to nature, introduce light and incorporate the landscape. Its overall layout is magnificient and smooth, allowing each space to have its own soul. The lightness and transparency of the glass and the thickness and stability of the stone combine of the lightness of the water and the green of the mountains. The use of scientific precision and natural materials incorporate 皇翔天母 into the Tianmu landscape, and it becomes a unique organic architecture.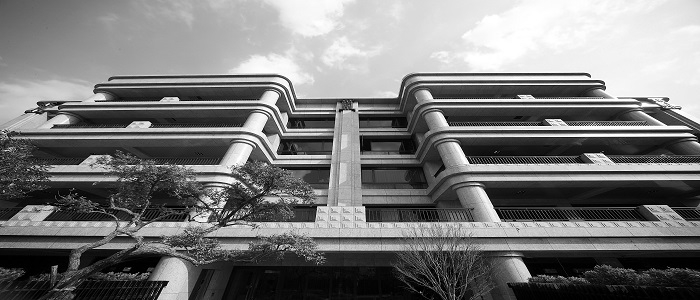 Secret landscape for low-key riches
With deep humanistic qualities, the high-end building is created with low-key and yet luxurious atmosphere. With a taste of fashion and aesthetics, a sense of stable, rich and mysterious is achieved. The upper class meetings and the nobility's courtesy should be conducted in the life radius of their own, so everyone can enjoy the elegant life gracefully.