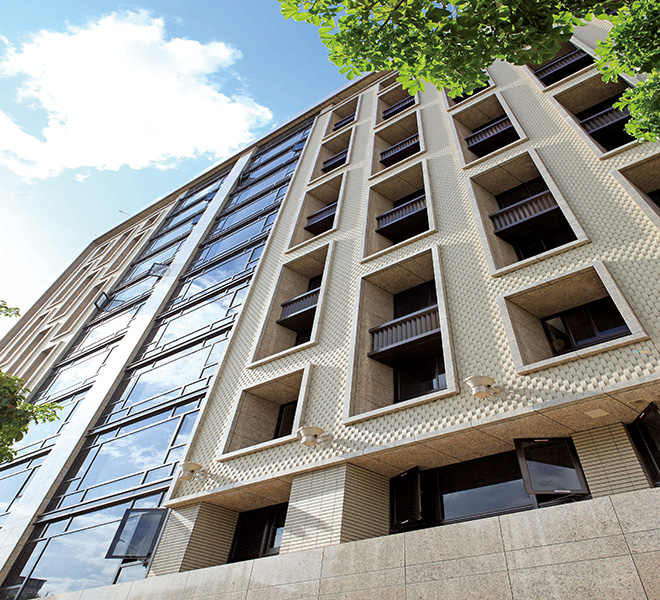 Eyes over the future, reappearing classical glory
皇翔玉璽 is located in Datong District, the district with the most traditional and historical features in Taipei. The overall planning, with the architectural and space design that integrate the urban sense, washes away the heavy and complicated feel from the classical emperor image of Yuanshan, and yet retains the grand and exquisite luxury style. When the market is trending extreme simple and prevailing, 皇翔玉璽 provides the unique shining quality of a king. Follow the classical depth, appreciate the top tastes, and let the first impression of 皇翔玉璽 that connects to the world be the ideal of the land and the persistence of culture.
Architectural aesthetics
皇翔玉璽 displays the natural beauty of the building. The exterior part adapts unique woven brick technology to create a more dazzling temperament. It is breathtakingly beautiful during both daytime and nighttime, and it has become a unique model of architecture in the Yuanshan area.